AR Welding Simulator – Product Soldamatic: Look No Further.
Why you really want to choose Soldamatic over anything else:
AR welding simulation technology
Comprehensive Training module
Frequently upgraded methodology
Best e-learning platform
International training program
Report maintenance system
Green technology
Finally, the days of unsafe welding programs for rookies are over because Welding simulations are here. They are here with the help of Soldamatic, which is the new normal. Moreover, the training can be done by anyone without the general hazards of real-life welding.
So now, If you are looking for the pricing of welding simulators for smaw gtaw gmaw price, please contact us at 9986084280 or 9980043260 or drop us a message in this form.
There are four major types of weldings across the industry:
MIG – Gas Metal Arc Welding (GMAW)
TIG – Gas Tungsten Arc Welding (GTAW)
Stick – Shielded Metal Arc Welding (SMAW)
Flux-cored – Flux-cored Arc Welding (FCAW)
So, tell us which one are you looking for? If you are you looking for a Soldamatic Welding Simulator, Call our industry experts on this number 9986084280.
Soldamatic Specifications
WELDING PARAMETERS IN THE SIMULATOR
 
Make/ Model
SEABERY / SOLDAMATIC
Technology
AR WELDING
INPUT SUPPLY
SINGLE PHASE 230V
CURRENT RANGE – SMAW
50A – 240A (2.5, 3.15 & 4MM ELECTRODE)
VOLTAGE & CURRENT RANGE –
GMAW
10V – 32V & 25A – 270A (0.8, 1.0, & 1.2 DIA WIRE)
CURRENT RANGE – GTAW
25A – 270A (2.0 FILLER ROD)
PARAMETER ADJUSTMENT
CURRENT, VOLTAGE, WIRE FEED SPEED & GAS PRESSURE.
WEIGHT OF THE SIMULATOR UNIT
LESS THAN 20 KGS. STURDY & METAL BODY DESIGN.
WELDING PRACTICES IN THE SIMULATOR
 
PROCESS SIMULATED
SMAW, GMAW, FCAW AND GTAW.
COMPONENT SIMULATION POSSIBILITIES
ACTUAL COMPONENT SIMULATION & ROBOTIIC INTEGRATTION POSSIBILITY.
PHYSICAL WORKPIECES
BUTT, FILLET, LAP, PIPE to PIPE AND PIPE TO PLATE JOINTS.
WELDING POSITION
1F TO 6F POSITIONS IN FILLET AND 1G TO 6G POSITIONS IN GROOVE.
WORKSHOP SKILL TRAINING
PROVISION TO PLACE WORKPIECE IN A FIXED STAND/LOCATOR. THE STUDENT MUST LEARN TO WELD WHERE WORKPIECE IS IN A FIXTURE.
INDUSTRY SKILL TRAINING
PROVISION TO PLACE WORKPIECE ANYWHERE ON A WORKTABLE. THE STUDENT MUST LEARN TO WELD WHERE WORKPIECE IS NOT IN A FIXTURE.
THICKNESS OF BASE MATERIAL
3MM, 6MM & 10MM
WELDING PRACTICE
WORKPIECE TO PROVIDE MINIMUM 10-INCH-LONG WELD BEAD PRACTICE.
TORCH CONTROL – GMAW & GTAW
TWO STEP AND FOUR STEP CONTROLS.
TORCHES – GMAW & GTAW
REAL INDUSTRIAL TORCHES FOR REAL FEEL AND WEIGHT (ANY REPUTED MAKE LIKE TBI OR BINZEL).
WELDING SIMULATION IN THE SIMULATOR
 
SIMULATION TECHNOLOGY
AR WELDING
SIMULATION METHODOLOGY
GREEN LEARNING WITH NO REAL ARC OR REAL FUMES.
WELD BEAD SIMULATION
REAL 3D SIMULATION. NO TORCH TRACKING MOVEMENT ON MONITOR WITH GRAPHIC IMAGING.
VIRTUAL & ACTUAL
THE WORKPIECE, TORCHES AND ELECTRODE MUST BE REAL HARDWARE AND THE SIMULATION  MUST BE VIRTUAL OBJECTS VISIBLE THOUGH THE REALITY MASK.
OBJECT SIMULATION
100% VIRTUAL OBJECTS SUPER IMPOSED ON REAL OBJECTS AND SEEN THROUGH THE REALITY HELMET.
ENVIRONMENT SIMULATION
100% REAL ENVIRONMENT SEEN THROUGH THE REALITY HELMET DURING WELDING.
HARDWARE OBJECTS
HARDWARE OBJECTS ARE SMAW HOLDER, SMAW ELECTRODE, GMAW TORCH, GTAW TORCH, TIG FILLER AND ALL WORKPIECES.
SOFTWARE ACCREDITATION
SOFTWARE MUST BE ACCREDITED BY ANY INTERNATIONAL WELDING SOCEITY AND DESIGNED & DEVELOPED BY ANY GLOBAL OEM EXCEPT FROM CHINA.
WELDING PRACTICE
PRACTICE ON PHYSICAL WORKPIECE – MINIMUM 10-INCH-LONG WELD BEAD.
SMAW WELDING PRACTICE
DURING SMAW WELDING PRACTICE, PHYSICAL ELECTRODE (HARDWARE) TO BE USED AND THE SAME MUST RETRACT SIMULATIING THE CONSUMPTION OF ELECTRODE.
WELDING GUIDANCE IN THE SIMULATOR
 
GUIDANCE FOR PARAMETERS
GREEN / RED SIGNAL INSIDE HELMET – CURRENT, VOLTAGE, ETC… THE STUDENT MUST ALWAYS BE ABLE TO SEE IF THE PARAMETERS ARE CORRECT OR WRONG EVEN AFTER HE STARTS WELDING. THE SIMULATOR MUST HAVE INDICATORS TO GUIDE THE STUDENT. RED INDICATION HELP HIM TO ALTER THE PARAMETERS EVEN AFTER HE HAS STARTED WELDING.
GUIDANCE FOR HEAD POSITION
GREEN / RED SIGNAL INSIDE HELMET – HEAD TO WORKPIECE, UP/DOWN, ETC… SIMULATOR MUST GUIDE THE STUDENT ON THE CORRECT HEAD POSITION THROUGH RED ARROWS INDICATORS ALL THROUGH OUT THE WELDING PRACTICE.
GUIDANCE FOR SKILLS
AR WELDING SIMULATOR TO GUIDE THE STUDENT ON ALL THE SKILL SETS LIKE: STICK OUT, PATH, ARC LENGTH, WELDING SPEED, WORK ANGLE AND TRVEL ANGLE. IN GTAW, IT MUST GUIDE ON THE WORK AND TRAVEL ANGLE OF THE FILLER ROD.
WELDER VIEW
WELDER WILL BE ABLE TO SEE THE REAL WORKPIECE FROM INSIDE THE HELMET. AT ANY POINT DURING THE WELDING, HE MUST BE ABLE TO TOUCH / ROTATE / ADJUST THE WORKPIECE.
REALITY HELMET
HD FLAT SCREEN HELMET – GOGGLE LESS VISION FOR USER COMFORT. STUDENTS / TRAINERS USING SPECTACLES MUST BE ABLE TO USE IT CONVENIENTLY.
WELDING ASSESSMENT IN THE SIMULATOR
 
SKILLS ANALYSIS FOR TORCH
GUIDANCE / ANAYSIS FOR ARC LENGTH, STICK OUT, SPEED, WORK ANGLE , TRAVEL ANGLE & PATH.
SKILLS ANALYSIS FOR GTAW FILLER
GUIDANCE / ANAYSIS FOR WORK ANGLE AND TRAVEL ANGLE.
VISUAL EVALUATION
HOLD THE WORKPIECE IN HAND AND INSPECT. LIFT, ROTATE, TURN AND SEE THE WELDING FROM ALL POSSIBLE ANGLES.
DUAL ACCESS
ONLINE ACCESS FOR STUDENT PRACTICE AND OFFLINE ACCESS FOR TRAINER TO EVALUATE THE PREVIOUS PERFORMANCE MUST HAPPEN PARALLELLY.
TRAINER ACCESS
OFFLINE ACCESS OF THE TRAINER FOR EVALUATION, ANALYSIS, DATA FEEDING ETC… WHEN THE STUDENT IS PRACTICING.
ACCESS FROM EXTERNAL PC
 
FOLLOWING ACTIVITIES TO BE CARRIED OUT FROM AN EXTERNAL PC. THE SIMULATOR TO BE USED ONLY FOR SIMULATION PRACTICES AND NOT TO BE USED FOR DATA INPUT, REPORT GENERATION & FEEDBACK ANALYSIS.
ADD, EDIT & DELETE STUDENT NAMES.
ADD, EDIT & DELETE COURSES.
ADD, EDIT & DELETE MODULES.
UPLOAD OF PDF DOCUMENTS.
CREATING OWN WPS.
EVALUATION OF STUDENT PERFORMANCE.
SUPPLIER TO PROVIDE COMPATIBLE SOFTWARE FOR OFFLINE ACCESS TO THE TRAINER TO CARRY OUT THE ABOVE ACTIVITIES THROUGH EXTERNAL PC.
KEY FEATURES FOR SAFETY, QUALITY, VALIDATION AND AUTHENTICITY
 
SAFETY REGULATIONS
COMPLY WITH CE AND FCC REGULATIONS – CERTIFICATE TO BE ENCLOSED.
STURDY DESIGN
SIMULATOR TO BE MADE OF STEEL STRUCTURE AND NOT FROM NON-METAL (WOOD, PLASTIC).
ISO 9001 / 14001
ISO CERTIFICATE FOR QUALITY & ENVIRONMENT – OEM CERTIFICATE TO BE ENCLOSED.
ACCREDITATION
ACCREDITATION CERTIFICATE FROM ANY RECOGNISED WELDING BODY (IIW, AWS, DVS, IWS, ETC…).
SCOPE OF SUPPLY
 
DESCRIPTION
QTY (Nos)
WELDING SIMULATOR
1 NO
REALITY HELMET
1 NO
SMAW TORCH
1 NO
PHYSICAL SMAW ELECTRODE
1 NO
GMAW TORCH WITH NOZZLE
1 NO
GTAW TORCH WITH NOZZLE
1 NO
For more Information Download Our Brochure.
What our customers are saying about us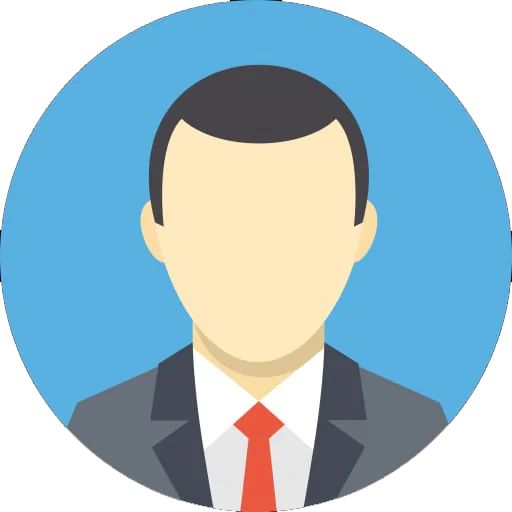 Prajth A.K
Senior Training Officer
Soldamatic Welding Simulator is very helpful, All 45 students in a classroom can be taught together and they grasp it better.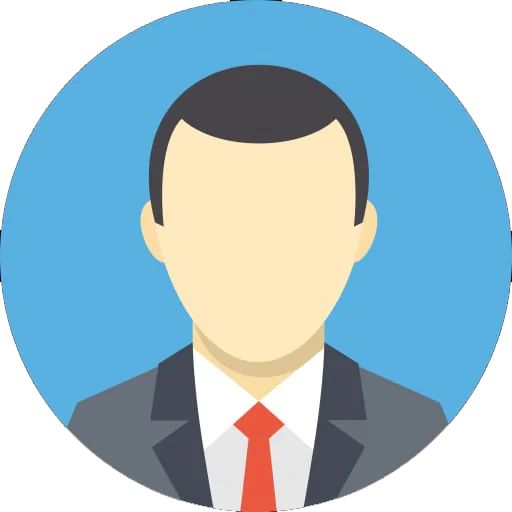 Ashfaque Shaikh
Welding instructor
Trainee easily understand all the welding parameters at lesser time than conventional practice using Soldamatic Welding Simulator.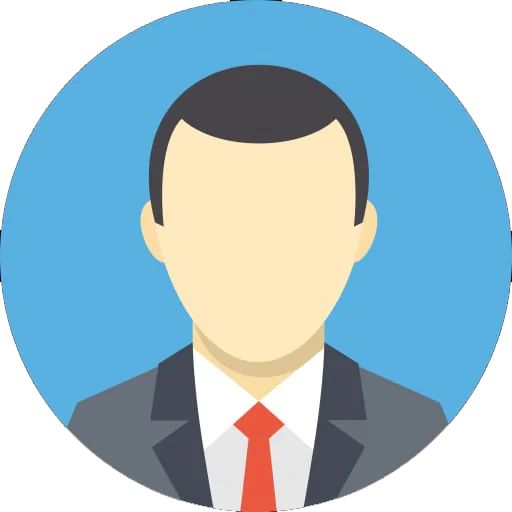 P. Saravanan
Welding Instructor
The doubts of students during real practice are cleared on the next day with Soldamatic Welding Simulator. They get better training on welding parameters.